Richard Norton – Head of Clinical Negligence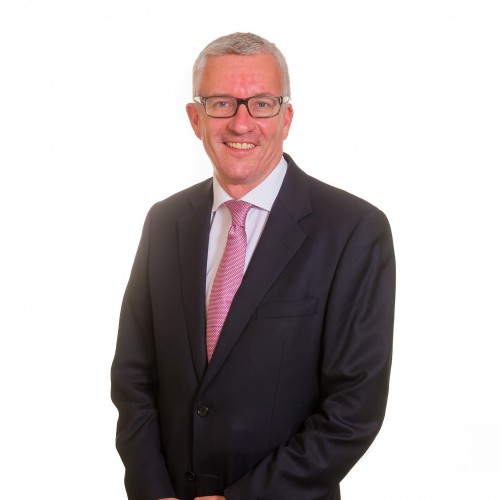 "A charismatic barrister, who puts clients at ease in sensitive cases." Legal 500 2017

"Handles a huge range of clinical negligence cases including wrongful birth, delay in diagnosis and surgical negligence claims. Interviewees note his suitability for cases that require a strict approach to the management of client expectations".

Strengths: "He identifies all the issues to the extent that the client fully appreciates what the main points are in their case and the difficulties we may encounter" "He's very down-to-earth with the client and has a sensible and practical approach". Chambers & Partners 2017
Richard is an expert in clinical negligence and complex personal injury. His day-to-day practice usually involves conferences with or cross-examination of experts. Initially he chooses to meet the client at the earliest possible point (at home if necessary) to establish good rapport, and then to advise on the appropriate experts to call, as well as assisting in advising on the evidence that is obtained. He remains regularly involved throughout the case, drafting paperwork including schedules and counter-schedules, appearing at CCMCs, advising on disclosure, witness statements and drafting agendas for joint meetings. Most cases conclude successfully at JSMs, but some proceed to trial. In addition, Richard lectures regularly to solicitors on diverse subjects such as interim payments, industrial diseases, and procedural points. He acts as a point of contact in the recommendation of appropriate experts on a daily basis.
Memberships
PNBA
PIBA
AVMA
Northern Circuit Medical Law Association
Legal Directory Recommendations
"Recommended for claimant personal injury and clinical negligence matters" Legal 500 2016
"Noted for his adept grasp of medical knowledge in matters including fatal claims, misdiagnosis and surgical negligence. He is also appreciated for his exceptional client care in sensitive issues."
Strengths: "He has a good grasp on the medicine in complex cases and is able to put the experts through their paces." Chambers & Partners 2016
Approachable and accessible." Legal 500 2015
"Has a mixed practice covering clinical negligence, personal injury and industrial disease. He is noted for his adroit handling of complex and high-value clinical negligence cases.
"He is a pragmatic and personable advocate, not frightened to pursue novel points at the same time as understanding the cost issues that surround doing so." Chambers & Partners 2015
"Excellent on paper and in Court.  Balanced, incisive and intelligent" (Chambers UK 2014, Clinical Negligence).
In the Legal 500 every year since 2007 – "Strong in evaluating complex expert evidence".
Expertise
Clinical Negligence
Catastrophic Injury 
Disease
Personal Injury
ADR and Mediation
Clinical Negligence

Richard receives instructions in cases of birth damage, delayed diagnosis, surgical negligence, and GP negligence.

Cases

H-v-MB NHS Trust [2014]: Wrongful birth.

T-v-PAH NHS Trust [2014]: Delayed diagnosis of CDH.

E (Deceased)-v-E H & R NHS Trust: Vascular surgical negligence.

O-v-H [2012]: Failure to diagnose psychosis leading to suicide.

O-v-ABM LHB [2012]: Negligent withdrawal of Aspirin leading to MI.

M-v-ABM [2012]: Double amputation as a result of delayed diagnosis of blocked fem-fem bypass graft.

Book BarristerBack to top

Catastrophic Injury 

Cases are multitrack, high value with heavy expert involvement, often with brain and spinal injuries as well as serious orthopaedic and vascular cases.

Cases

H-v-R [2014]: £1.75m provisional damages.

P-v-M [2014]: £1.3m.

C-v-MIB [2014]: £5m.

Murphy-v-D [2013]: PPO

Wright-v-MIB [2012]: PPO

Ibrahim-v-MIB [2011]: PPO

Book BarristerBack to top

Disease

Richard undertakes mesothelioma and other asbestos-related conditions, VWF/CTS and NIHL cases as well as cases of occupational stress.

Cases

T-v-BRB [2014]: Date of knowledge pre-1963 and causation

Thompson-v-Renwick [2014] EWCA Civ. 635: Liability of a parent company for the acts and/or omissions of a subsidiary.

S-v-NYT [2014]: CTS and vibration exposure

Book BarristerBack to top

Personal Injury

Richard is a highly experienced personal injury barrister. The majority of his cases are high value, catastrophic injury cases or cases with a complicating feature.

His day-to-day practice usually involves conferences with or cross-examination of experts. Initially he chooses to meet the client at the earliest possible point (at home if necessary) to establish good rapport, and then to advise on the appropriate experts to call, as well as assisting in advising on the evidence that is obtained. He remains regularly involved throughout the case, drafting paperwork including schedules and counter-schedules, appearing at CCMCs, advising on disclosure, witness statements and drafting agendas for joint meetings. Most cases conclude successfully at JSMs, but some proceed to trial.

Book BarristerBack to top

ADR and Mediation

Richard is a CEDR-accredited mediator.

Book BarristerBack to top