Rebecca Titus-Cobb – Pupil Barrister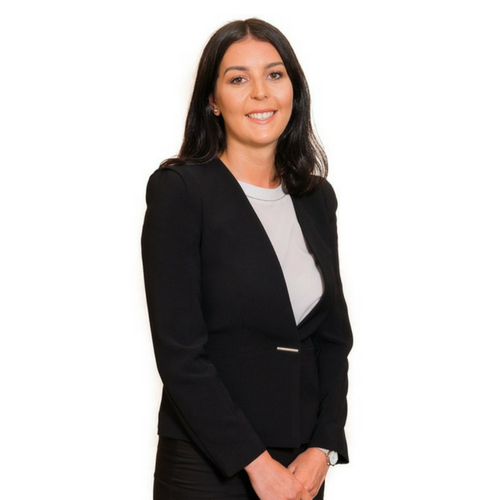 Rebecca graduated from King's College London with a BA in History with First Class Honours and was later awarded a Distinction on the Graduate Diploma in Law.
Having received the Sir Robert Micklethwait Memorial Scholarship from Middle Temple and the Excellence Award from BPP Law School, Rebecca obtained a grade of Very Competent for the BPTC. She was called to the Bar in 2017.
Prior to the BPTC, Rebecca worked as an Assistant to the Deputy Chair of the Independent Police Complaints Commission (IPCC) and as a Parliamentary Caseworker for an MP. While at the IPCC, Rebecca assisted with cases subject to misconduct proceedings, judicial review and inquests following deaths in police custody. During the BPTC year, Rebecca also volunteered as an Information and Advice Volunteer at the human rights organisation, Liberty.
Rebecca is undertaking pupillage under the supervision of Fayaz Hammond and Alastair Wright.
Expertise
Personal Injury
Clinical Negligence
Public / Administrative
Regulatory
Inquests
Personal Injury

Rebecca is accepting instructions in all areas of personal injury work, including hearings and applications on the Small Claims and Fast Track, infant settlement hearings and MOJ Stage 3 hearings.

During pupillage, in terms of paperwork, she has drafted:

Various pleadings including particulars of claim, defences and schedules/counter-schedules of loss in employers' liability, occupiers' liability and road traffic cases;
Advices on quantum and liability;
Skeleton arguments including in an employers' liability case where there were causation issues relating to the acceleration of a pre-existing degenerative condition.

Book BarristerBack to top

Clinical Negligence

Rebecca is keen to develop her clinical negligence practice and has been under the supervision of Alastair Wright during pupillage in this respect. She has experience of:

Attending conferences with medical experts where there are complex issues of breach of duty and causation;
Attending joint settlement meetings and observing settlement negotiations;
Drafting advices on liability in cases involving multiple experts.

She has an interest in disease and delayed diagnosis claims and assisted in the preparation of a presentation on causation issues arising in cancer cases.

Book BarristerBack to top

Public / Administrative

During pupillage, Rebecca has gained experience of immigration and public law under the supervision of Fayaz Hammond. She is keen to expand her practice in this area.

She has attended judicial review proceedings in the High Court and Upper Tier Tribunal. In terms of paperwork, she has drafted:

Detailed grounds of defence for judicial review of an application to vary leave to remain;
A skeleton argument for a judicial review oral permission hearing regarding an application for indefinite leave to remain;
Skeleton arguments in appeals against civil penalties for illegal working.

Book BarristerBack to top

Regulatory

Rebecca has experience of police law and misconduct proceedings from her time working for the IPCC.

During pupillage, Rebecca has attended the medical practitioners' tribunal for GMC fitness to practice hearings and has observed cases at fact finding, impairment and sanction stage.

Book BarristerBack to top

Inquests

Rebecca has a keen interest in coronial law, developed during her time working for the IPCC where she assisted with cases subject to inquest and pre-inquest reviews following deaths in police custody.

During pupillage, she has attended inquests including an Article 2 inquest following a suicide in prison. She has also been instructed to attend inquests for noting briefs.

Book BarristerBack to top