Joseph O'Brien – Head of Court of Protection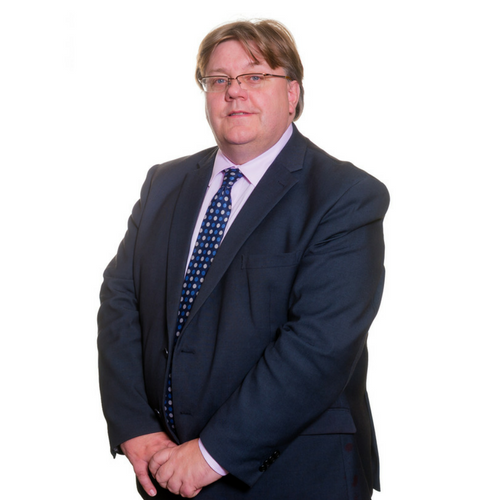 "A leading junior in the market who is widely acknowledged as "the king of the Court of Protection." He acts for a broad range of clients, including local authorities, CCGs and the Official Solicitor. He has a broad practice that encompasses medical, welfare and property and affairs matters, and is a noted expert in deprivation of liberty cases."

Strengths: "His work rate is phenomenal and he always makes himself available. He's exceptionally good." Chambers & Partners 2018

"He excels in his knowledge of the law." Legal 500 2017
Joseph read law at the University of Newcastle upon Tyne. After graduating he became a lecturer in law in the Faculty of Law, University of Newcastle upon Tyne. He was called to the Bar in 1989. He undertook a pupillage in Newcastle upon Tyne and joined chambers in 1990. He remained in practice in chambers in Newcastle upon Tyne until May 2004 when he returned to his home city of Sheffield, joining Paradise Chambers.
He practises in personal injury, clinical negligence, professional negligence, employment, public law and human rights, adult social care and in the Court of Protection.
Membership
North Eastern Circuit
Personal Injury Bar Association
Administrative Law Bar Association
Legal Directory Recommendations
"A leading junior in the market who is widely acknowledged as 'Mr Court of Protection'. He acts for a broad range of clients, including local authorities, CCGs and the Official Solicitor. He has a broad practice that encompasses medical, welfare and property and affairs matters, and is a noted expert in deprivation of liberty cases".
Strengths: "He has a legally encyclopedic knowledge of the Court of Protection. On top of this, he's fantastic at framing arguments, gives excellent advice, is brilliant with different clients and parties, and is fabulous on his feet". "He is the Grana Padano of Court of Protection Law, having been involved in all of the big cases". – Chambers & Partners 2017
"Undoubtedly the most outstanding barrister for Court of Protection cases." – Legal 500 2016
"Widely regarded as one of the single best courtroom performers doing the work. Peers exhaust their thesauri when extolling his advocacy, written submissions and experience. His name is synonymous with the Court of Protection."
Strengths: "Deservedly considered one of the best, if not the best Court of Protection practitioner in the country. The quality of his written work is exceptional, which is helped by his unsurpassed knowledge of the most up-to-date case law. He can win even the most seemingly hopeless of cases and is absolutely brilliant with lay clients." "He is fabulous. He is absolutely the star of the Court of Protection Bar." – Chambers and Partners 2016
Court of Protection "Star Individual" – Chambers & Partners 2016
Court of Protection "Star Individual" – Chambers & Partners 2015
"A true star of the Court of Protection Bar and a first choice of the Official Solicitor on sensitive cases. He is instructed on landmark cases throughout the country" "The king of CoP, he is supremely knowledgeable. He is a fine orator and a dedicated advocate who can always be relied upon to make the best of a case" "Despite his entirely deserved position at the top of the Court of Protection tree, he retains a down-to-earth personality." – Chambers & Partners 2015
"A leading practitioner in Court of Protection matters."- Legal 500 2015 
Court of Protection: Star Performer – Chambers & Partners 2014
Court of Protection: Star Performer – Chambers & Partners 2013
"An unquestioned leader in Court of Protection matters. 'His knowledge of case law is almost unrivalled,' one interviewee stated" and "has a 'stellar reputation' for judicial review work in the area of education and social care provision"
Court of Protection: Star Performer – Chambers & Partners 2012
Expertise
Court of Protection
Catastrophic Injury 
Clinical Negligence
Public / Administrative
Inquests
Employment
Disease