Jennifer Scully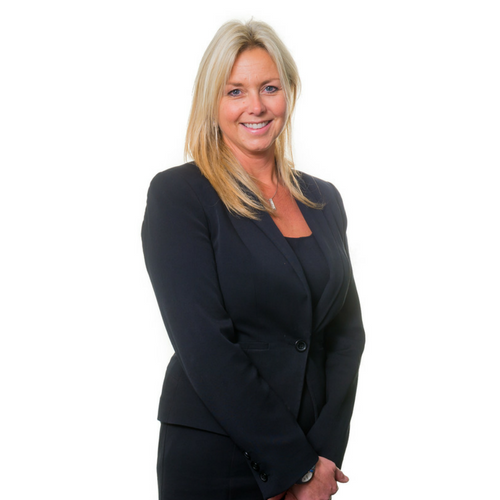 Jenny studied at Nottingham University and originally qualified as a Solicitor in 1997.  She practised exclusively within the field of family law and was appointed to the Children Panel in 2002.  Jenny became a Partner in a multi office, high street firm before deciding to follow her passion for advocacy and transferring to become a Barrister in 2006.  She was called to the Bar by The Honourable Society of the Middle Temple.
Jenny frequently provides training to other lawyers and local authority childcare practitioners.
Jenny is accredited to accept instructions as a direct public access barrister.
Memberships
Family Law Bar Association
Member of the Northern Circuit
Appointments
Accredited for Direct Public Access instructions
"Tenacious but fair minded.  Clients like her approachability and clear explanations and advice"  SC, Solicitor, private practice

"An approachable, experienced and highly competent Family Law Barrister.  I have no hesitation in regularly instructing Jenny in Matrimonial finance and in Children Act proceedings.  She adopts a sensible, pragmatic and conciliatory approach and is very adept at managing clients' expectations.  She is a very skilled negotiator and advocate"  MG, Solicitor, private practice
Expertise
Family - Children
Family - Finance
Public Access
Family - Children

Jenny continues to specialise exclusively in Family Law, practising in all areas including, advising and representing clients in private law disputes in respect of children, cohabitation disputes, resolving matrimonial finances on separation and Divorce; and applications for the removal of children from the jurisdiction to reside abroad.

In addition, Jenny has many years' experience acting for local authorities, for parents and for children in public law proceedings.  She frequently appears for public bodies and for parents in cases involving significant injury and death, neglect and sexual abuse.  She has experience of dealing with Public Interest Immunity applications, the reporting of cases by the Media (Television and Press) and very recently an application for an injunction to restrict Media coverage.

Cases

CCC v M & F & C [2014] EWHC 2596

Cumbria County Council v KW [2016] EWHC 26 (Fam) (12 January 2016)

Book BarristerBack to top

Family - Finance

Jenny is an experienced matrimonial finance practitioner.

Book BarristerBack to top

Public Access

Jenny is accredited to receive instructions directly from members of the public through the Public Access Scheme.

Click here to view our Public Access pages and details of the process for instructing public access accredited barristers.

Book BarristerBack to top