Jacqueline Swain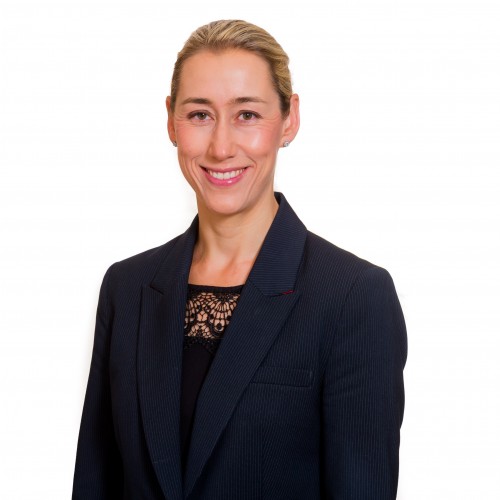 Jacqueline was called to the Bar by Lincoln's Inn in 1998, having read Law at Leicester University and studied for the Bar at the Inns of Court School of Law in London. She received a scholarship and bursaries from the Inn to study for the Bar and also during pupillage. Her practice covers all areas of Personal Injury litigation and she is an approved Pupil Supervisor since 2013.
Memberships
Personal Injury Bar Association
Northern Circuit
Appointments
Jacqui is a keen swimmer and in March 2016 undertook a 2.5km Swimathon for Sport Relief. Her enthusiasm so far exceeds her ability at running, which she began in earnest in June 2015, however in May 2016 she completed the Great Manchester 10k run for The Christie.
Expertise
Personal Injury
Education
Inquests
ADR and Mediation
Personal Injury

Jacqui specialises in all areas of personal injury litigation. She acts for both claimants and defendents in cases on the fast track and on the multi-track. Areas of expertise include but are not limited to serious and fatal road traffic accidents, employer's liability, public liability, occupier's liability and product liability. Jacqui has a special interest in claims brought on behalf of children and protected parties. She also has expertise in costs.

She has over a number of years developed particular expertise in accident cases involving burns and scarring injuries. Jacqui is actively developing her practice in clinical negligence, particularly in cases involving obstetric and gynaecological issues, and has also a particular interest in the field of negligent beauty and cosmetic treatments including surgical procedures, laser treatment, waxing, dermal fillers and tattooing. Jacqui is also experienced in Criminal Injuries Compensation Appeals and in representing bereaved and other interested parties at inquests.

Jacqui is regularly instructed by large defendant solicitor's firms and has extensive experience of acting on behalf of insurance companies, health authorities and trusts, local authorities and public transport companies. She has undertaken a significant amount of work defending fraudulent claims and has particular expertise in the drafting of defences and Part 35 questions to experts in cases involving issues of medical causation.

Over the past two years Jacqui has been successful in actively increasing the amount of multi-track cases she is involved in.

Jacqui has written articles on The Permanence of Scarring, Visibility and Cosmetic Defect and Discontinuance and Dis-Applying The Usual Rule.

Cases

A and C (brother and sister): cases involving the issues of breach of duty, contributory negligence, causation and quantum arising from two separate accidents in which each claimant suffered significant injury. It was an unusual and complex situation in which the traumatic circumstances in which A became injured had a significant impact upon the severe psychological injury suffered by C consequent upon his accident and his subsequent inability to work. Jacqui represented the claimants and provided extensive advice in conference and on paper, prepared pleadings and MT schedules of loss, attended interlocutory hearings and JSM. Expert evidence on reduced life expectation in the context of obesity, hypertension and smoking. C's case settled in October 2015 proceeding trial in the sum of £150k, A's case failed to settle at JSM in October 2015 and eventually settled in March 2016 for the significantly higher sum of £400k.

C (Liverpool County Court, 2014, HHJ Wood QC): represented the Respondent defendant on appeal where A had previously failed to apply to set aside a notice to strike out and/or apply for relief from sanctions.

K: represented the claimant who suffered a serious injury whilst at work on a construction site. The case involved significant issues of contributory negligence, causation and quantum. Jacqui provided detailed advice in conference and on paper, prepared pleadings, a MT schedule of loss and attended interlocutory hearings. The case settled at JSM in October 2015 in the sum of £150k.

V: sustained a significant facial scarring injury when she was run over by a car at a pedestrian crossing on the A56 Chester Road. Represented the claimant in the case which involved issues of breach of duty, contributory negligence and quantum in which Jacqui advised from the initial conference, to advising on liability and quantum on paper, drafting pleadings and attending interlocutory hearings. The case settled very close to the date of the trial in February 2016 in the sum of £48k.

A (Central London CC on appeal – June 2015): Represented the appellant in a successful oral application for permission to appeal a decision on costs in claims brought on behalf of children, involving the interpretation of the fixed costs regime in CPR 45.29. R settled all claims in respect of costs, including the costs of the appeal, two weeks following A's successful application for permission to appeal.

Book BarristerBack to top

Education

Jacqui has a growing practice in the area of education law. She is available to act for parents and local authorities in a range of education cases including:

Admission and exclusion appeals in front of independent panels
Appeals to the Special Educational Needs and Disability Tribunal ('SEND' Tribunal) concerning EHC assessments and/or exclusions
Upper Tribunal appeals arising from decisions of the SEND Tribunal
Advice and representation regarding judicial review
Issues in transitioning SEN students to EHC assessments
Cases involving further and higher education

Book BarristerBack to top

Inquests

Jacqui has historically done a lot of RTA/PI inquest work on behalf of insurance companies. Since joining chambers she has been involved with a couple of PIR's for article 2 cases.

Book BarristerBack to top

ADR and Mediation

Jacqueline is a qualified mediator.

Book BarristerBack to top