David Pojur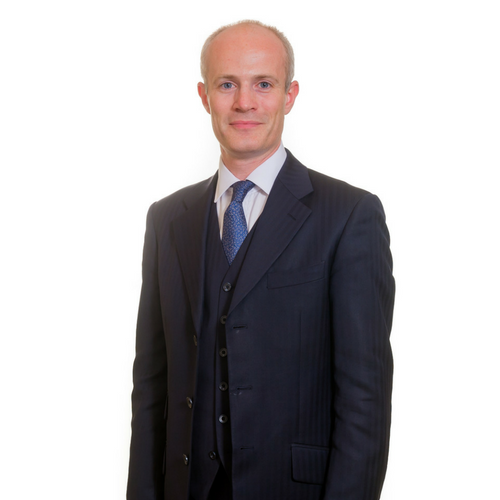 David specialises in Health & Safety, Inquests and Environmental cases as well as Serious Crime. He is regularly instructed by solicitors to act for many of the country's large insurers, multinational corporations, and high net worth individuals. He acts in both contentious and non-contentious work and is often called upon to advise foreign entities on international law. He is frequently led by Queen's Counsel.
He is an able communicator with first class analytical skills. David puts clients at ease and provides excellent written advice. He shapes the case and its eventual outcome through the necessary tactical, procedural and evidential decisions.
MEMBERSHIPS
Health and Safety Lawyers Association
The Honourable Society of the Middle Temple
The Northern Circuit
Criminal Bar Association.
He lectures on Health and Safety Law, Environmental and Coronial Law. He is on the approved panel of a number of insurers.
Expertise
Regulatory

HEALTH AND SAFETY

David represents companies and directors in complex proceedings involving fatalities arising out of breaches of health and safety regulations. David's clients include professionals at risk of corporate manslaughter liability.

David regularly appears in environmental cases involving Local Authorities, EA or Natural Resources Wales in some of the most complex and lengthy matters. His work takes him to Public Inquiries and Tribunals.

David is a popular Regulatory Counsel. He has been on the Attorney General's List of Approved Counsel, is Category 4 Counsel and is recommended by the Legal 500.

He is chosen by clients and solicitors because his cases are demanding and complex, requiring sharp analysis and attention to detail. His advocacy and advisory services are sought after. He advises clients pre interview, involving the EA, HSE, OFSTED, CQC, CAA – Civil Aviation Authority or Local Authority. He has been appointed by the Court to act as Special Counsel.

He acts for bodies from Local Authorities to insurance companies and regulated professions, including CQC, OFSTED, Ambulance Service, NHS and police.

Selected Cases

Acted for company directors in carbon monoxide poisoning of several people
Represented Directors of a national plastics company – operative's arm caught in rotating machinery
Denbigh County Council v DS Ltd. Representing MD and his company regarding a fatal explosion of split wheel rims
Appearing for Company in gas explosion resulting in a fatality
Greater Manchester Fire Safety Authority v Khan & six others. 'Death Trap' shisha lounge case
Led by Queen's Counsel in 'Princess Parkway Pile Up' representing the lorry driver
Barnsley Borough Council v Whitehead. Successful prosecution of Director under HSWA. Horrific injuries from converting semi trailers
Representing HSE against a company who had repeatedly flouted safety rules. A steel girder fell onto an employee during shipping
Successful prosecution of major UK supermarket chain for health, safety and food standards breaches.

ENVIRONMENTAL, WATER AND NUISANCE

David has been in some of the leading and biggest environmental cases. They involve Local Authorities, EA or Natural Resources Wales in complex and lengthy trials. Companies receive oral and written advice addressing environmental breaches, permits and their revocation. This is an increasingly contentious area of law that takes David to Public and Planning Inquiries and Tribunals. He also gives seminars and training on regulatory law to industry, lawyers and professional witnesses.

Selected Cases

Four-month EA prosecution. Led by Queen's Counsel in vast multi-handed and rare case. Ended on abuse of process application
High profile international shipping broker in multi-handed case accused of large-scale environmental criminality. David successfully had the Indictment discontinued
Advising and representing global company on odour management regulations and nuisance abatement and Environmental Information Regulations
Advocating for an international company accused of supplying huge amounts of toxic substances for landspreading
Representing company accused of massive fish kill and water pollution as well as spreading carcinogenic waste
Environment Agency v Jagger [2015] EWCA Crim 348 2015 WL 997446. Successful appeal against conviction in ground-breaking environmental waste trial. See the news story. 

See the full judgment

.

HEALTHCARE

David has significant experience in matters concerning NHS, CQC and OFSTED. He is well versed with Tribunals, appeals and advising on strategy. He advocates on behalf of nurses and doctors. This role also takes him into the Coroner's jurisdiction where there has been a death in a medical setting. He advises on Notices of Proposal, Decision and Fit & Proper Persons, Mental Capacity Act and Deprivation of Liberty Safeguards. Frequently advises NHS Trusts and their staff.

David has significant experience dealing with Care Quality Commission cases before the Health, Education and Social Care Chamber.

He appears at Urgent closure hearings before the Magistrates' and the Appellate Tribunals under the Section 30 & 31 Provisions HSCA 2008.

He frequently advises Registered Providers and Registered Managers on prospects of appeal and how to appeal under the Memorandum of Understanding for Urgent appeals. He has an insightful understanding & knowledge of the HSCA Regulations and their application. He works with expert consultants and Registered Managers and Providers in ensuring their case is properly advanced.

He has been instrumental in defending Notices of Proposal and Notices of Decisions to restrict admissions. He mainly addresses cases where cancellation of registration and closure of the Home is sought.

David also advises the CQC as regulator and its Inspectors. He represents them at contested hearings and advises on closure of homes where service users are put at risk of harm.

David gives training on Healthcare law and matters under the HSCA and Regulations.

Selected Cases

Advocated on behalf of surgeons accused of inappropriate care resulting in death of teenager
Represented staff accused of putting a food line in an IV line, causing death
Successfully appealed at Tribunal against Notice of Decision to Cancel Registration
Using emergency powers to have a dangerous care home closed
Representation of a Nurse who abused her patients
Advising on whether a facility is a Children's Home.

Book BarristerBack to top

Inquests

David appears at Article 2 jury inquests. These will relate to Health and Safety or deaths in police custody and prison or hospitals.

David has acted for the family of deceased, Police Federation, NHS Trusts, Ambulance Service, insurance companies and company directors. He frequently argues areas relating to Regulation 28 Reports.

The inquests involve a range of different types of experts from reconstruction, technical engineers to toxicology, psychiatric, psychological, pathology and  false memory opinions.

Selected Cases

Representing son whose father died in prison custody
Represented NHS re elderly patient lacking capacity, subjected to violence
Inquest into death of elderly patient whose food line was placed into his IV line
Represented family whose teenage son went missing, focussing on action of the police
Represented the NHS.The case was reported on the BBC website and in the Daily Post. Read more information about the case here
Death in Custody. Representing custodial services. Significant number of medical experts
Representing the Chairman of a holding company and Managing Director of a quarry re laden volumetric vehicle.

Book BarristerBack to top

Crime

David prosecutes and defends serious Crime including historic sex abuse. He is Category 4 and Specialist Sex Panel Counsel. He has experience of a breadth of work from multi-handed conspiracy to murder and drugs importation cases.

David has particular expertise in handling expert witnesses and is fully conversant with the requirements of young and vulnerable witnesses and child defendants. He is often called to deal with grave crime cases that require the utmost sensitivity and planning.

He has also been appointed by the Court as Special Counsel.

Book BarristerBack to top